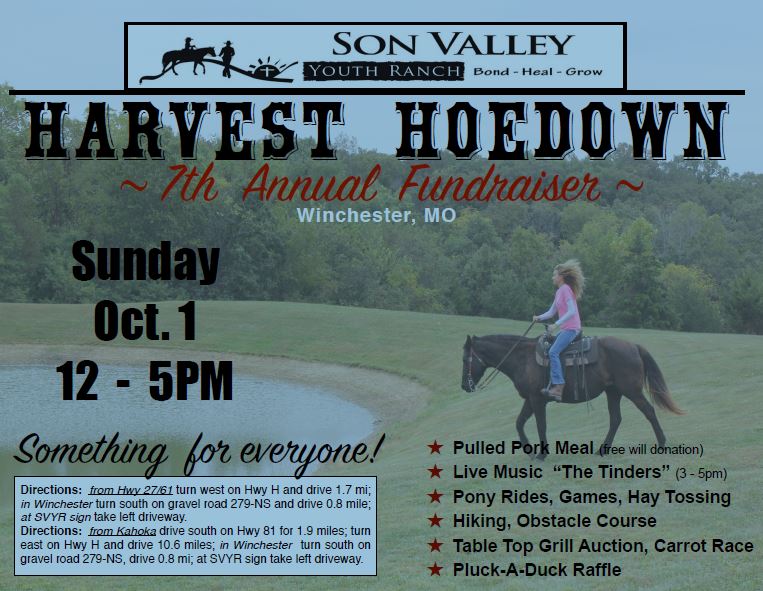 Son Valley Youth Ranch features children and youth programs, using our rescued horses, to share the love of Jesus with the tristate community. Our priority is to help those who are at risk or less fortunate but all who connection with the outdoors and animals are welcomed.
We want children, teens and adults who come here to find  a peaceful place to enjoy God's creation.
We are non-denominational, non-profit and dependent on prayers, financial support and volunteer help.